Today I recommend to you the 5 best creative pet supplies of 2022.
As a popular product in recent years, pet supplies are not clear, just like buying things for our own children.
01 Cat scraper with stand
Client/Manufacturer: Tuft and Paw
Design: Tuft and Paw
The Tab Scraper and Stand are designed to provide a beautiful, versatile area for cats to scratch at home. Robustness and versatility in a minimalist design, the Tab scraper can be placed anywhere.
You can place it horizontally, at an angle, or mount it vertically with the Tab Wall Bracket, depending on how your cat likes to scratch. The mounting system requires no screws or moving parts and can be installed and removed in seconds.
And still hangs completely securely and securely while the cat is scratching. Four rubber grounds on the back provide slight height and prevent slippage when used on the floor.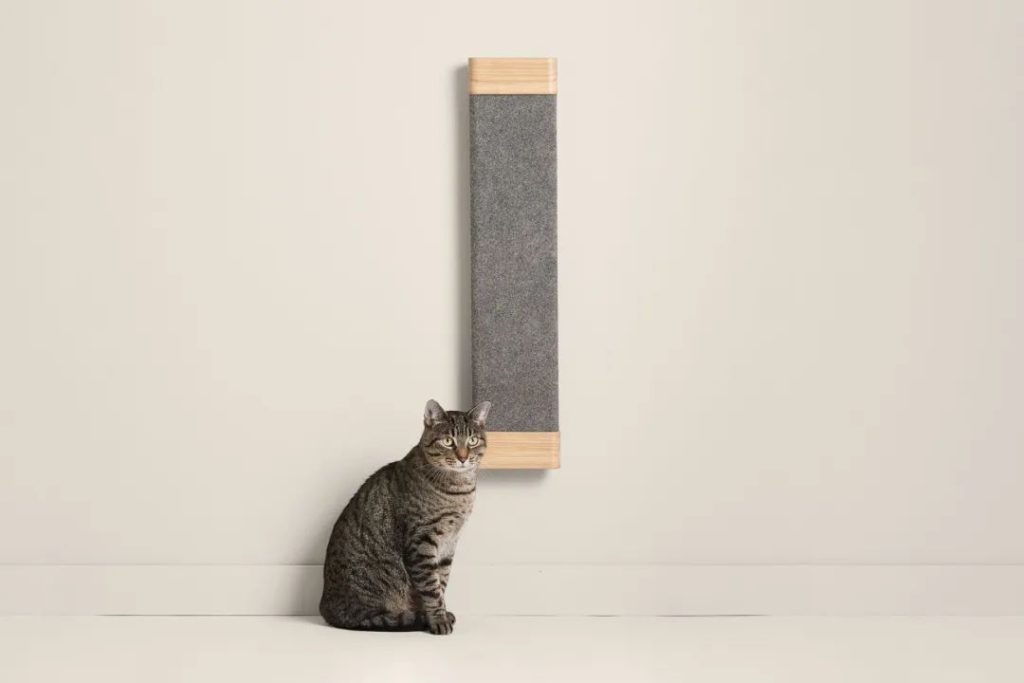 02 PICA kennel
Client/Manufacturer: Dalian dazzy household Co., Ltd
Design: Mingdu (Shenzhen) Design Co., Ltd.
PICA is a versatile pet kennel designed for different situations.
Inspired by origami. With just one felt and a few buttons, it can be easily transformed into different forms and is versatile. The semi-enclosed design protects your pet without preventing it from interacting with you.
Plus, it can be turned into a large travel bag to store your pets and their supplies. The PICA rolls up easily, takes up little space and requires less cleaning.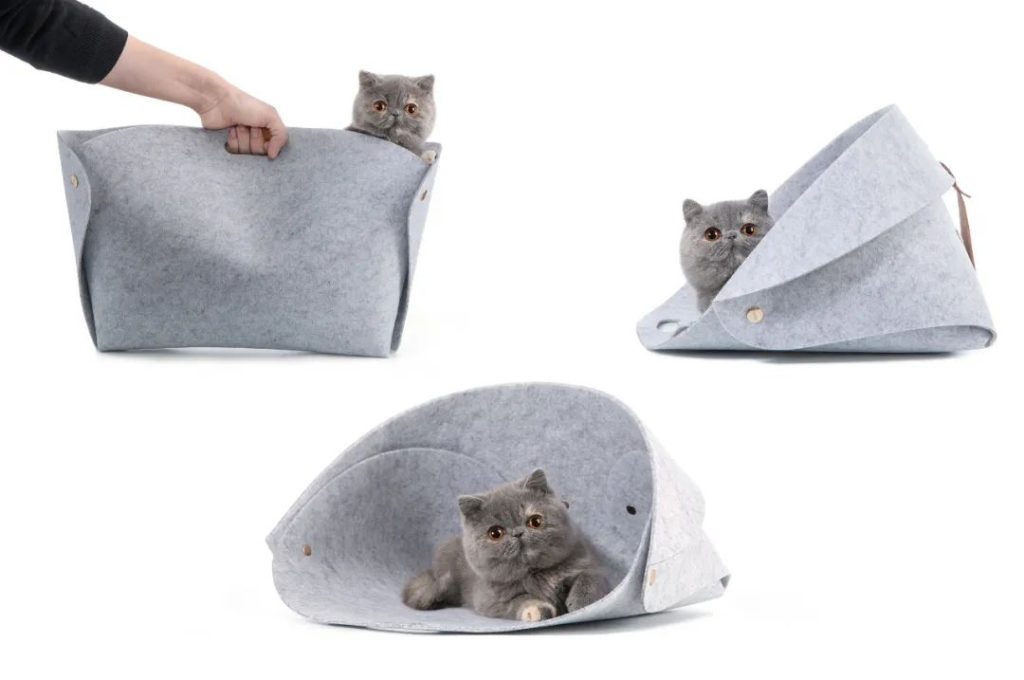 03 Portable Pet House
Customer/Manufacturer: Hyundai Motor Company
Design: Hyundai Motor Company; Gitt company
A portable pet house is a mobile home designed for the mobile life of pets. This product is suitable for indoor and outdoor use as a portable kennel for home and vehicles.
The provided inner pad improves the ride quality of the pet. All fabrics used in this product are recycled materials made from plastic waste, conveying a sustainable brand vision.
Two doors provide a feeling of openness for pets and users. This feature aids ventilation, with perforations in the doors acting as skylights.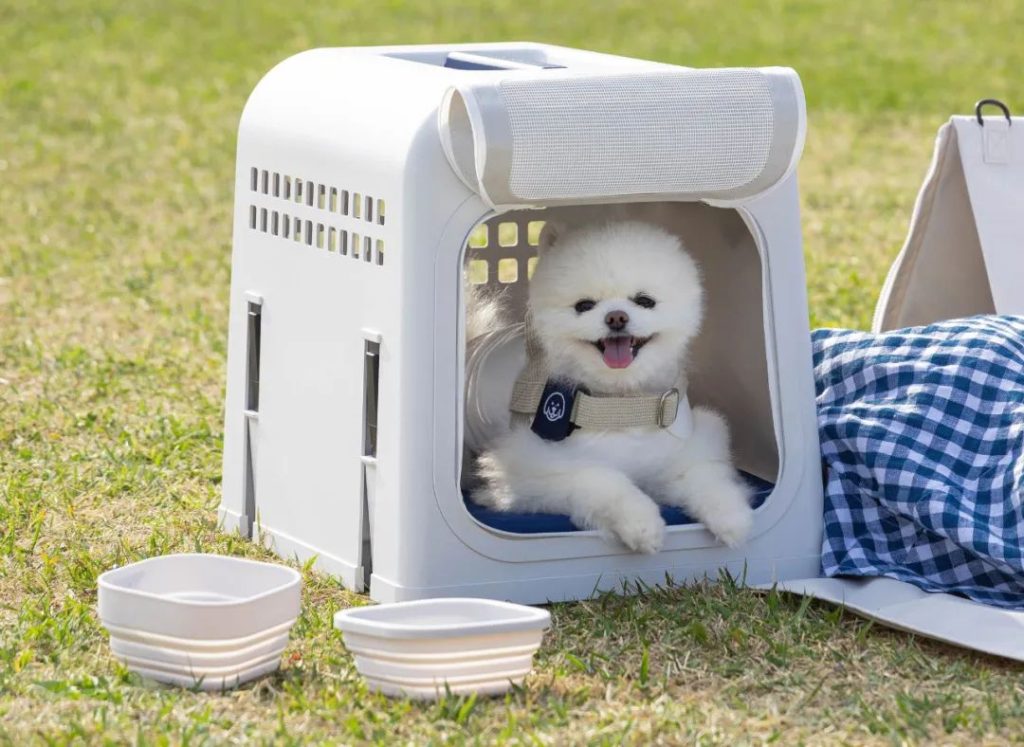 04 Modular multifunctional cat furniture
Customer/Manufacturer: PETvision GmbH
Design: PETvision GmbH
Catrub ONE cat furniture combines design and function. Made of easy-to-clean high-tech materials, it blends into every modern interior style.
Thanks to the modular system, you can select components according to your cat's needs, adapt them to their age and update them sustainably. ONE is the place to sleep, play, sharpen your claws and brush your hair, it's all there.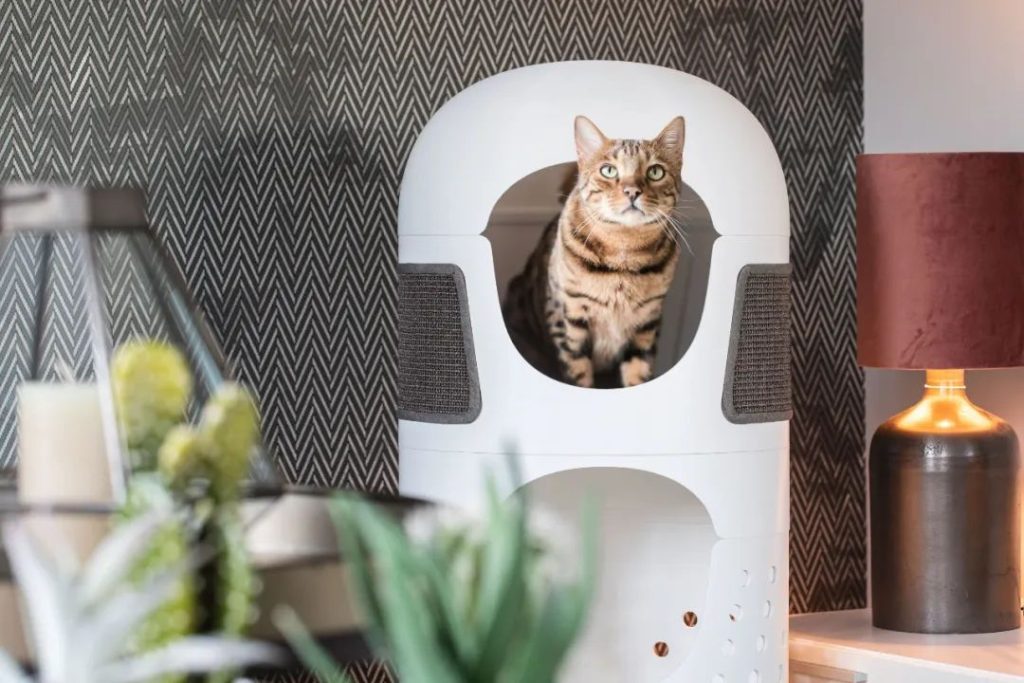 05 miaut
Customer/Manufacturer: SHINHAN POLYMER
DESIGN: SHINHAN POLYMER
Miaut cat tunnel interprets the design structure according to the unique hiding and hunting habits of cats. Taking into account the movement of the cat moving up and down, left and right, there are accesses on the top, left and right sides of the product.
It gives the feeling of entering the prairie through the doorway curtains, and your cat can watch or hold toys through small gaps. It is designed to give your cat the feeling of playing in nature.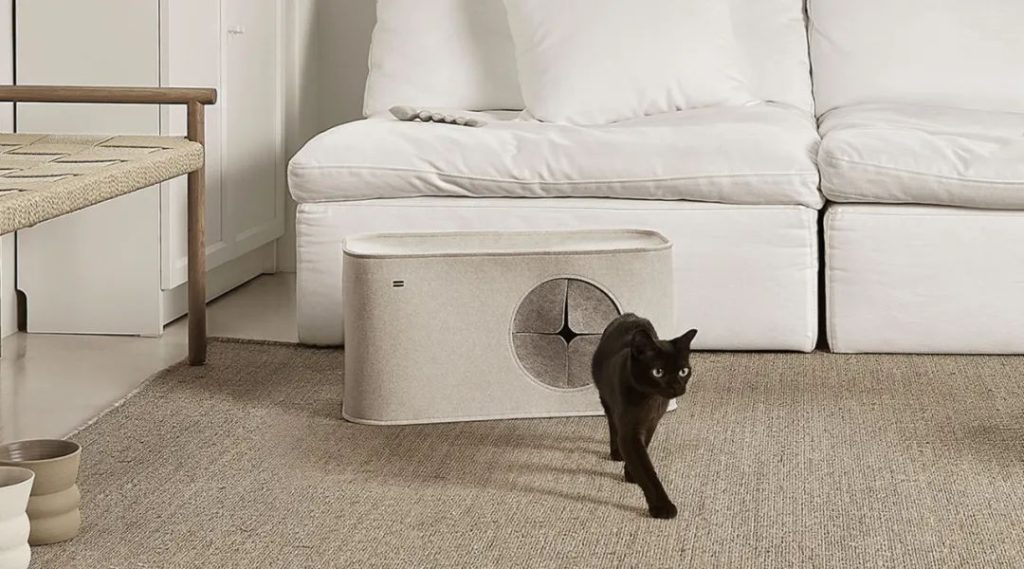 In addition, it becomes a medium that strengthens the bond between people and cats, with whom they share everyday life.